Microsoft Project
Practical Microsoft Project course. Learn how to deliver your projects using a specialized tool for planning, monitoring and reporting.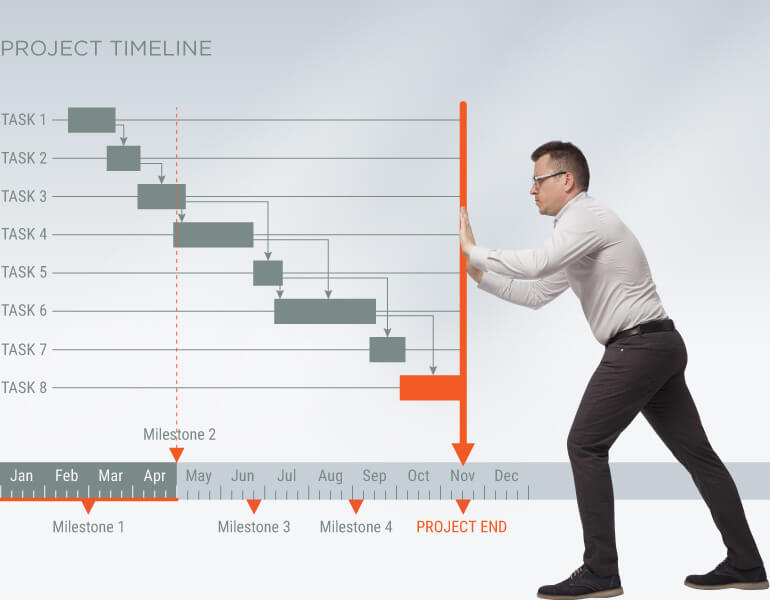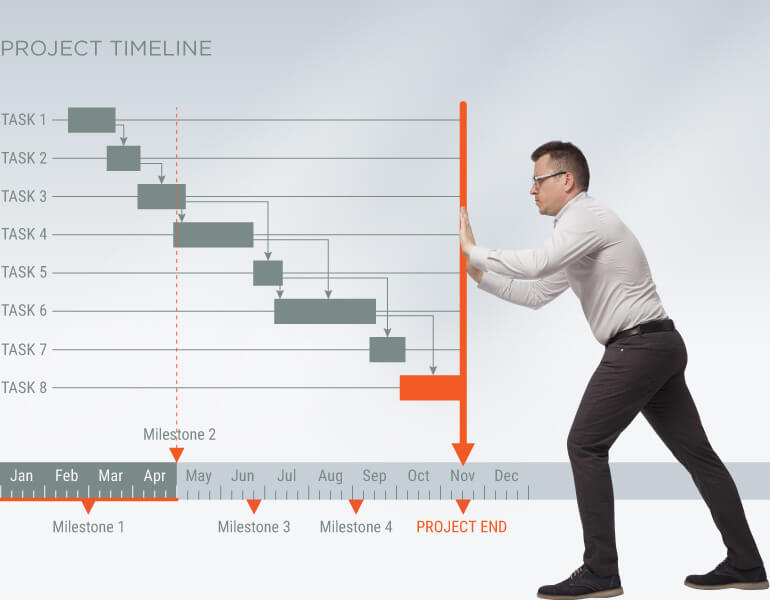 Practical Microsoft Project course. Learn how to deliver your projects using a specialized tool for planning, monitoring and reporting.
The course uses a five-step teaching method, based on examples and exercises applied directly to your project.
Each theoretical concept is explained using practical examples and additional clarifications. We follow-up with group discussions, to help you understand how to apply the acquired knowledge to your project. We conclude each learning chapter with a complex recapitulative exercise which integrates all the functionalities presented.
For the last part of the course, I have reserved half a day of actual work on your project, under the trainer's guidance
You get a clear understanding of how a specialized Project Management software can help you in your day-to-day activities.
You learn how to plan your projects and automate part of your work using Microsoft Project.
You acquire technical knowledge related to: project structure, sequence of activities' sequences, calendars' defining, resources' allocation, estimating the cost and duration of different activities, monitoring and reporting using MS Project.
You master and are able to successfully apply the key Project Management concepts to your daily work, making the most of MS Project's potential.
You learn Tips & Tricks that will help you be more efficient and save time.
Why to choose this training
You will receive the Microsoft Project Course Manual, all the practical examples and practice flies used during the training and your project's planning file.
Throughout the course you will work directly on your laptop, in order to become familiar with the software and immediately apply everything you learn.
Last but not least, you can be part of a working group for an additional two weeks, after you complete the training. Free of charge, just to make sure you retain and put to good use everything you've learned.

Duration
The course takes 2 days, from 9.00 to 17.30, following the schedule:
09.00-09.15: Introduction of the participants
09.15-10.45: Training
10.45-11.00: Coffee break
11.00-13.00: Training
13.00-14.00: Lunch break
14.00-15.45: Training
15.45-16.00: Coffee break
16.00-17.30: Training

Agenda
Introduction to Project Management
Initial settings in MS Project
How to build a Project Schedule
Introduction to tasks and creating a WBS  
How to define, segment, estimate and allocate resources
Wow to define and allocate costs
How to use calendars
Updating and reporting
Trainer
Ciprian Cucu has over 15 years of training experience and actual work on global projects, for important brands
He was the first certified CAPM in Romania and member of PMI Romania since 2006.
In 2011 he became PMP and launched the project cipriancucu.ro
In 2013 he obtained both SCRUM Master and SCRUM Product Owner certifications.
A trusted friend highly recommended Ciprian's Microsoft Project course. I decided to enroll and I discovered a new perspective on projects implemented in Microsoft Project. I especially liked the attention Ciprian paid to my particular case, which I was able to implement directly using the software. In addition to learning more about management and acquiring useful skills, I ended up obtaining, without even expecting to, the efficient organization of my entire project. I recommend this course not only for the quality of the information provided, but especially for the way it was taught. Ciprian is an experienced trainer, both in Microsoft Project and in various management methods and techniques, conducting his training sessions in a highly interactive manner.
Paul Matache
Project Manager
A very useful course for those interested in planning skills, conducted by a highly qualified trainer. The level of communication during the sessions exceeded our expectations and Ciprian was able to create a very pleasant learning environment. We felt encouraged to deepen our knowledge of Microsoft Project and use it extensively in our daily ativity.
The Coresi Avantgarden team