Change Management
Intensive practical training for you to learn how to successfully manage change during a transformation project, using simulations.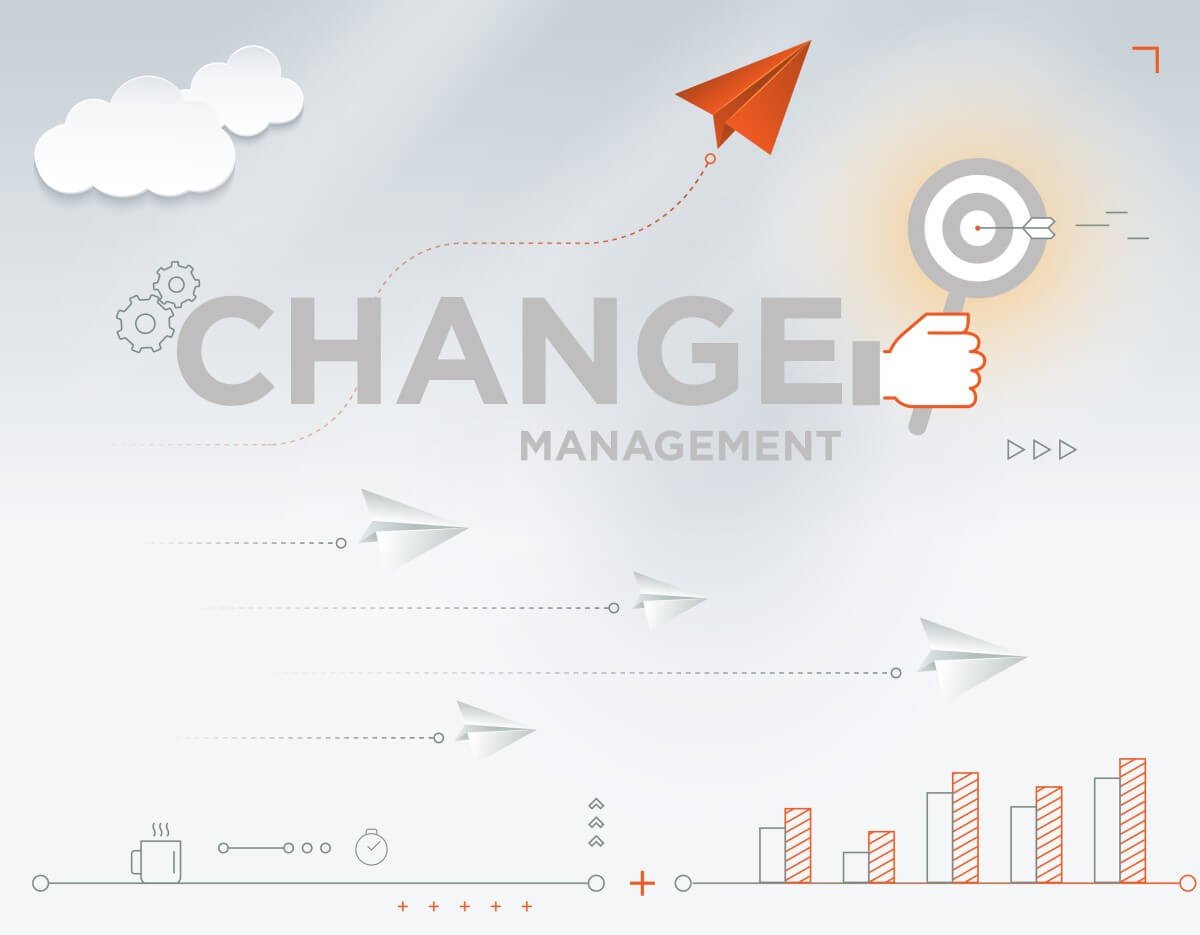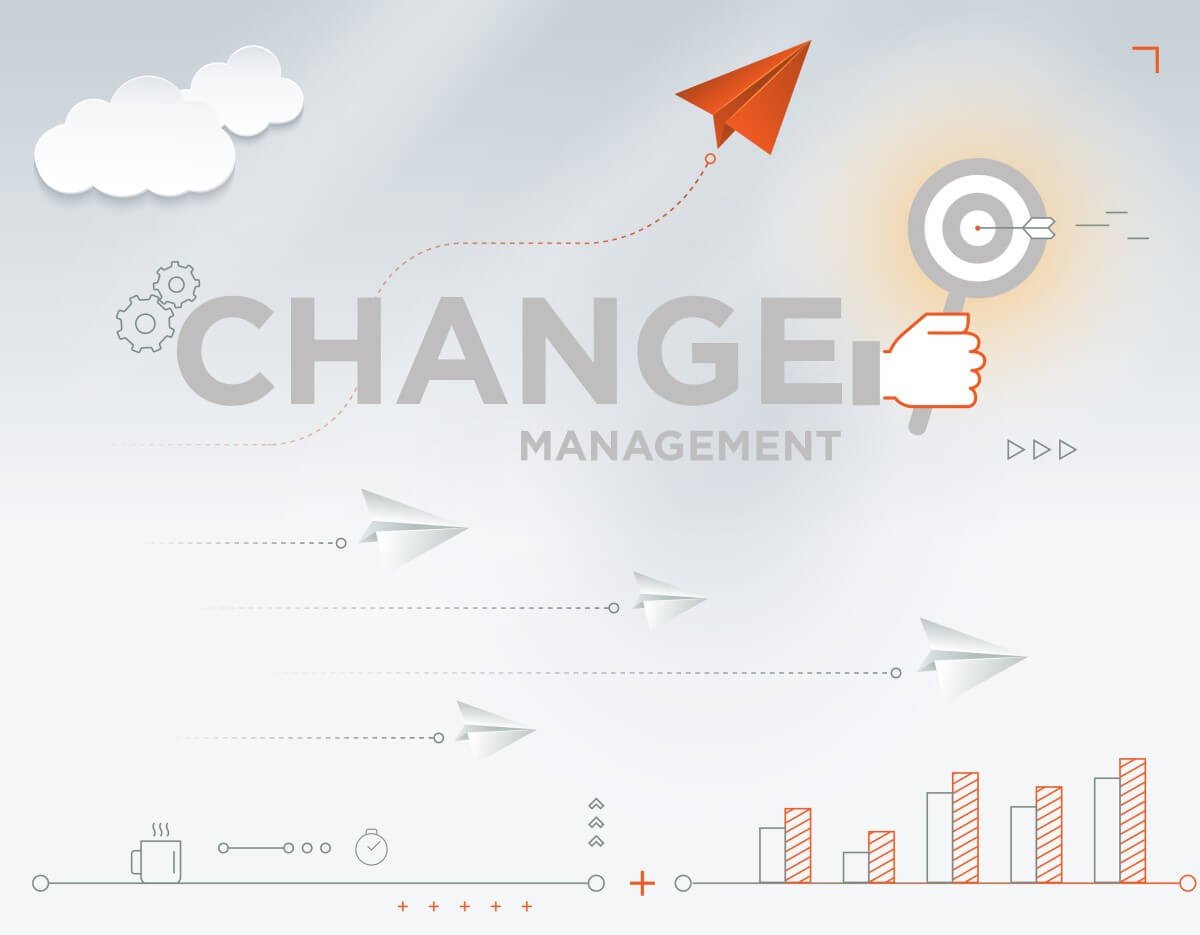 Intensive practical training for you to learn how to successfully manage change during a transformation project, using simulations.
In today's world, change is one of the few real constants. That's why ignoring it in general, but especially when it comes to transformation projects, is the perfect recipe for failure.
The concept of ​​change management should become part of your DNA, regardless of the type of projects you are managing.
Resistance to change is also a constant of human nature. The bigger the change and the shorter the required adoption time, the greater the resistance you will meet.
The course addresses specifically the type of transformation projects that require consistent changes and, consequently, encounter a high level of resistance.
It offers you the tools you need to successfully manage change, both at team and organization level, and achieve the results you want.
Those involved in transformation projects or change initiatives, key members of the transformation team who need to have a shared understanding of the process and provide support during its implementation.
Junior Change Lead/Manager
Why do you need Change Management
Studies show that 70% of change projects do not achieve their goal, and people, along with organizational bottlenecks, are the main reasons why.
At the same time, changes that benefit from a good understanding of the process, a clear strategy and support during the transformation, are 6 times more likely to succeed.
Change Management brings to the process:
quantitative benefits: avoidance of delays caused by resistance and weariness caused by the disruption of the usual activities' flow,
qualitative benefits: a faster adoption, a positive experience for those involved, less frustration during the implementation.
Familiarizing the audience with what a change project entails and providing tools for good project management are the key issues that make the difference between success and failure.
During the Session you will learn
Why is important to manage change and the benefits of doing it correctly
Which are the key roles in managing change and how to react to certain situations
Proven change management models
How to approach change in your projects, step by step, action by action
Ways of working and prefilled templates to help you understand where you are headed
How to apply to practice the concepts you've learned, using a project simulation
Why to choose this training
You are provided with all the knowledge and tools you need to address change in your project
You do practical exercises alongside the core team involved in the transformation, using a project simulation
You learn how to attract the support of the team and increase the adoption in your organization

Duration
2 days, from 9.00 to 17.30, following the schedule:
09.00-09.15: Introduction of the participants
09.15-10.45: Training
10.45-11.00: Coffee break
11.00-13.00: Training
13.00-14.00: Lunch break
14.00-15.45: Training
15.45-16.00: Coffee break
16.00-17.30: Training

Day 1 Agenda
Why do we do Change Management

Roles in change initiatives

Reactions to positive and negative change

Change Management models: Hybrid Model / PCT Prosci Model

Specific Change Management activities mapped on the project's life cycle

Stakeholders' Management

Day 2 Agenda
Mission, vision and business cases for Change Management

Branding / Visual Identity

Impact & Readiness assessment and Measurement of adoption

Risks and Mitigations through Change Management

Communications & Training

The Go Live day
Ciprian Cucu has over 15 years of training experience and actual work on global projects

He was the first certified CAPM in Romania and member of PMI Romania since 2006.

In 2011 he became PMP and launched the project cipriancucu.ro

In 2013 he obtained both SCRUM Master and SCRUM Product Owner certifications.
People involved per transformation project
Project budget/results delivered
Project Management articles written
Years dedicated to Agile, Waterfall and Hybrid projects management
Address your team's specific/unique needs
If you want to bring this course to your company, schedule a meeting via Zoom so we can set up all the necessary details!