Project Management Training
Intensive and interactive training focused on practical, applied Project Management key concepts, which simulates a project from start to finish.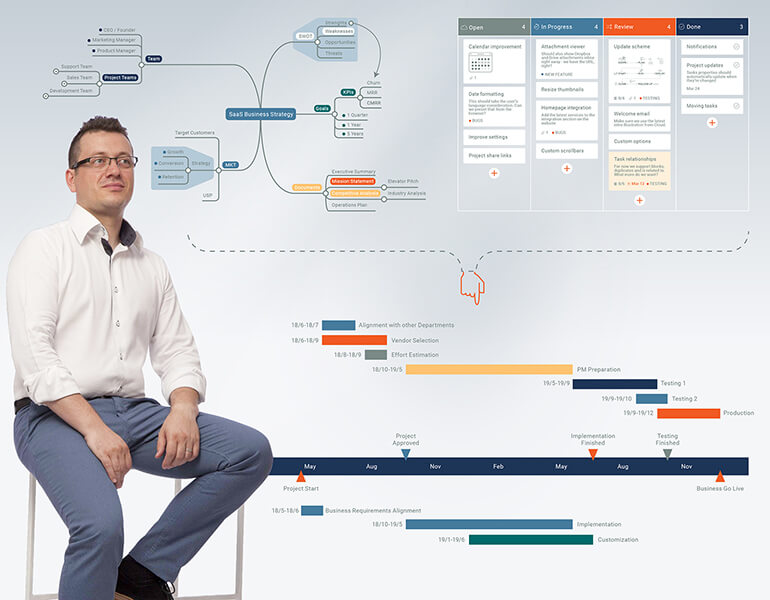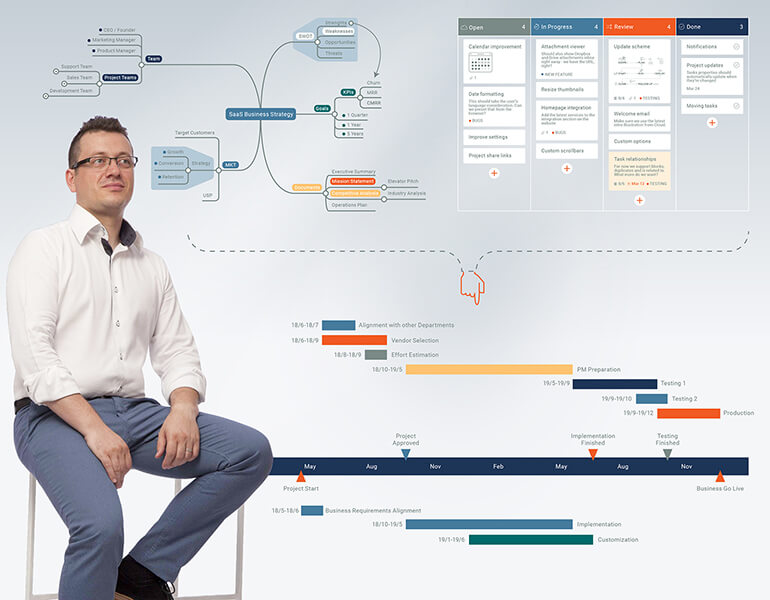 Project Management Training
Intensive and interactive training focused on practical, applied Project Management key concepts, which simulates a project from start to finish.
Project Management Training in 3 steps
Project Management is easy when done correctly.
Learn which are the elements your project can't do without in order to work properly, understand what is behind the theoretical concepts and how to adapt them in practice.
We start with a 2 days intensive course, for you to learn everything you need to know about Project Management, in order to coordinate successful projects.
For the next 2 weeks, you apply and fix the obtained knowledge as part of a work group.
At the end, you benefit from a free (3 hours) review session of your project plan.
Why to choose this training
Reason 1 – Theory might be good, but practice is definitely better!
You immediately translate the knowledge obtained into practice, which makes the training much more relaxed and motivating.

You fill in templates that you will later use in your day- to-day activities.

You understand the connections between the presented notions and real projects and learn how you can adapt them to the specifics of your project.

You experience customer interaction.

You work as part of a team.
Reason 2 – A 2-day training might be good, but a free, 2-weeks extended one is definitely better!
You choose the project you want to work on.

During the training, you start planning your project.

After completing the training, for the next two weeks you will become part of a work group and you will work on your project, asking questions if you encounter difficulties. You will get feedback from the members of your group and the trainer.
Reason 3 – A parting bonus, just like that!
At the end of the two weeks, we organize a 4-hour meeting in a relaxed setting to see how things are working for you. In this way, I can guarantee that what you have learned applies to your situation and, with the trainer's help, you can find the best way to adapt the knowledge to your needs.
You get the chance to present your project and receive feedback, to make sure that you both learned new things and also succeeded in transferring them into practice.
In addition, you will analyze other people's projects, for an overview of how projects can be approached.
Reason 4 – Why should you enroll? (as if you needed extra reasons)
You want to learn to do project management like a pro.

You want to know exactly what you need to do in a project.

You don't want to overdo it and only use the instruments you really need to get things done according to your project and organization's needs.

You have encountered certain problems in your projects and you want to find the best solutions.

You want to learn from practical examples and apply what you learn.
In the fall of 2018, we felt we had the opportunity to take the Project Management capabilities of our senior commercial team to another level. So we asked Ciprian and his team to help us map out our go-to-market process and develop customized tactics to improve the team's project management skills.
During our collaboration, I've appreciated Ciprian's methodical and rigorous approach. He was very open and proactive in helping us get closer to our clients.
As for results, we obtained a significantly improved process, which actually exceeded the level of quality we expected! The sales team managers have been trained to respond very well to our needs. They were all very involved and we felt they made a big step forward in terms of project management capabilities.
Ciprian Cucu
Managing Partner
NewDay
Stefan Teodorescu
Marketing Strategy & Innovation Director
Ursus Breweries
Before the training
Make a list of all the challenges you are currently facing and think carefully about why you want to attend this training and what you expect to achieve. This will be the first question I will ask you and our main objective for the 2 days theoretical training.
Also, please keep your project in mind and try to connect it to every concept presented to you. This exercise helps us in more than one way:
It will enable you to ask more specific questions
You will find practical solutions to real problems
You will learn faster by making analogies with practical situations you experienced
During the training
I will present you PM concepts in line with the course agenda, accompanied by a wide range of examples, I will answer your questions, we will have facilitated group discussions and work on exercises to help you go from theory towards practice and learn how you can apply it in your daily activity, all in within a project simulation. What you will get from this training:
Online access to all the materials presented, so that you can study them individually at your own pace
Templates used during the course for a quick application in practice
A diploma attesting to the fact that you have a formal training in project Management
After the training
What I want to do is to avoid the classic scenario: "the course was good, I refreshed my knowledge, but it doesn't really apply to us". Yes, I'm aware there will be problems in practice, and that's why I'm offering you 2 solutions:
The work group, to be able to ask questions directly and quickly receive the answers you need
Review and feedback on all your project initiation and planning activities
Understand the difference between operational work and Project Management work and know how to best reconcile the two.
Plan your project in order for the stage to be as smooth as possible.
Identify the project's key elements that you need to track and measure in order to achieve results.
Learn to use a specific set of tools and templates, to save valuable time.
Set your priorities for the project activities.
Identify the key people you need to interact with and to get committed to your project in order to ensure its best development.
Define the project's timeline and objectives and clearly communicate them to your team.
Manage potential risks and problems.
Correctly estimate the activities' cost and duration.
Establish a plan so you can easily monitor the project, report results, and have efficient interactions with other people involved.

Duration
2 days, from 9.00 to 17.30, following the schedule:
09.00-09.15: Introduction of the participants
09.15-10.45: Training
10.45-11.00: Coffee break
11.00-13.00: Training
13.00-14.00: Lunch break
14.00-15.45: Training
15.45-16.00: Coffee break
16.00-17.30: Training

Agenda
Introduction to Project Management
Working on a real project, processes and abilities
Initiating your project
Scope, time and cost management
About quality in projects
Your project plan's execution and control
Risk management
Communication management
Trainer
Ciprian Cucu has over 15 years of training experience actual work on projects for important, international brands.
He was the first certified CAPM in Romania and member of PMI Romania since 2006.
In 2011 he became PMP and launched the project cipriancucu.ro
In 2013 he obtained both SCRUM Master and SCRUM Product Owner certifications.
5 to 100+ members in project teams
EUR 5k to 20 mil. project budgets/results
Years of board level reporting on medium and large projects
Years dedicated to Agile, Waterfall and Hybrid projects management
Take the opportunity to learn from my experience. Enroll and learn in only 2 days what Project Management is and how to apply it professionally in your daily activity.
I learned to use the tools I need to manage my projects efficiently. I really enjoyed the exercises we solved because they helped me understand exactly how to use the tools provided. After this training, my team and I will definitely be more aligned and more efficient on our projects.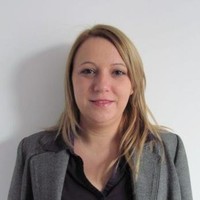 Cristina David
Trade Marketing Manager, SECOM
Ciprian is always a source of good energy. He is the type of person who really cares about his clients, helping them both as a trainer and a coach. I especially appreciated how he presented the information in an interesting and relevant way, adapting his teaching style and the content of the course to his students' needs.

Emanuel Grigoras
Digital Project Manager, RooT Project Management