SCRUM
AGILE
Scrum Master, Scrum Product Owner and Scrum Team Member course. Learn everything you need to know about Scrum and Agile projects and get ready for your international certification.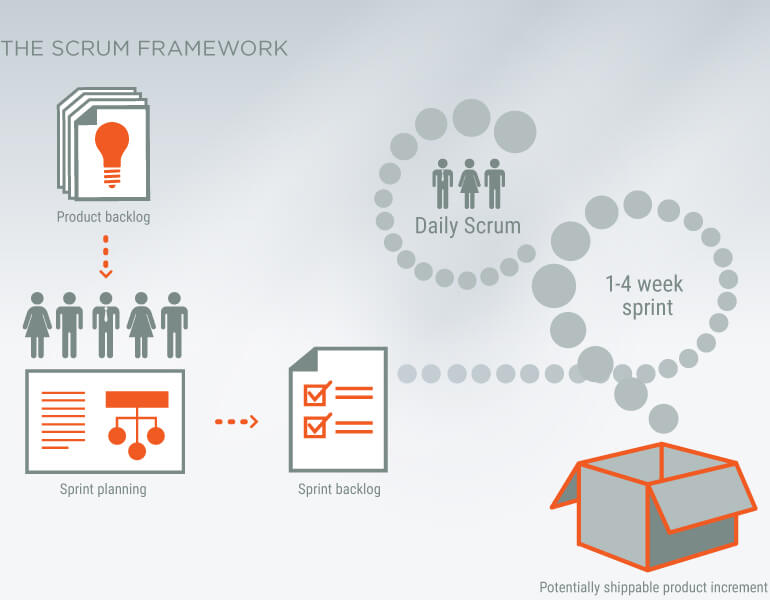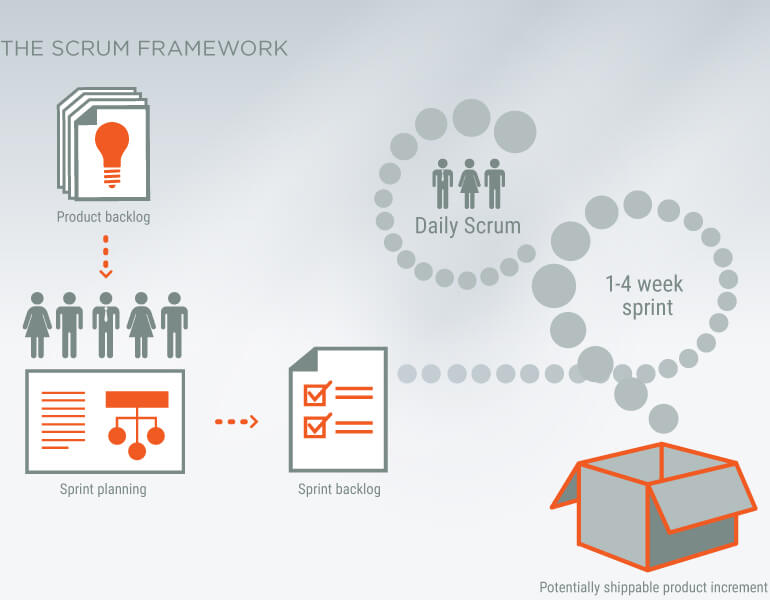 Scrum Master, Scrum Product Owner and Scrum Team Member course. Learn everything you need to know about Scrum and Agile projects and get ready for your international certification.
If you find yourself in one of the scenarios below, the SCRUM Agile training will bring you solutions and added value:
You are going through a transformation to the Agile way of working and you need help to ensure its success
You've tried to apply the Agile principles but you are still facing the same recurring problems
You are told you need to be more Agile, but nobody explained how to do it
You've read and documented this subject but you have a long list of questions, plus you don't know how to apply all the information to practice
They keep saying you've been doing Agile for a while in your company (a year), but you don't feel that much has changed
SCRUM and Agile might be "fashionable" now, but before you embark on a change you need to know in detail what it's all about
This training addresses all those who want to innovate in a constantly changing world
Project Managers and project team members
Software Developers and IT Professionals
Those who want to get a SCRUM Master, SCRUM Product Owner or SCRUM Team Member certification
Everyone involved in product development

SCRUM is an Agile way of developing products and managing projects, often associated with software development. However, many SCRUM concepts are perfectly applicable to other types of projects besides software.

SCRUM is sometimes considered a methodology, but actually it's a process framework that offers you a set of tools you can adapt to fit your way of working.

SCRUM is easy! Easy to understand, that is, but often very difficult to apply, as there are many challenges involved. This is where I can best contribute and offer you added value.
We decided to work with Ciprian because he was highly recommended to us.
We agreed on a two-day Scrum Agile training that included the theoretical foundations of Agile, benefits, differences and advantages compared to other methodologies, as well as practical examples similar to our way of working. We also asked specifically to involve the whole team in these sessions (more than 30 participants), to make the transition to the Agile mindset as easy as possible.
The training was indeed beneficial to our team members. They now have a good understanding of what Scrum entails: roles, responsibilities, ceremonies, and how it can be applied in our projects.
We thank Ciprian for all his support, openness and patience in working with NXP.
Ciprian Cucu
Managing Partner
Newday
Constantin Enascuta
Team Manager
NXP Semiconductors Romania
Before the training
Make a list of all the challenges you are currently facing and think carefully about why you want to attend this training and what you expect to achieve.
This will be the first question I will ask you and our main objective for the 2 days theoretical training.
During the training
I will present you concepts in line with the course agenda, accompanied by a wide range of examples, I will answer your questions, we will have facilitated group discussions and work on exercises to help you go from theory towards practice and learn how you can apply it in your daily activity.
What you will get from this training:
Online access to all the materials presented, so that you can study them individually at your own pace
All the knowledge you need to be able to get certified in the next 2 weeks
A diploma attesting to the fact that you have formal training in SCRUM Agile
After the training
My recommendation would be to go through all the information presented during the training several times. To apply what you have learned and then schedule your certification exam.
Internationally recognized certification
By the end of the training, you will have all the necessary knowledge to take an online exam session for one of the SCRUM Institute certifications:
Scrum Master Accredited Certification
Scrum Product Owner Accredited Certification
Scrum Team Member Acredited Certification
The certifications are granted by the SCRUM INSTITUTE, following an online exam held on the SCRUM INSTITUTE website.
The certification exam:
It's 100% online and you can take it whenever you want
It has 50 multi-choice questions
The SCRUM Agile training covers the exam curriculum 100%
Note: Depending on the type of certification, its cost varies from $ 49 to $ 99. The certification's cost is not included in the training's price.
You learn what SCRUM is and how to approach new initiatives using SCRUM.
You acquire the specific language and understand the benefits of the SCRUM approach.
You learn the basics of SCRUM in an interactive way.
You learn how to do SCRUM and how to apply the concepts you've learned.
For you to be able to take an online exam session for the internationally recognized SCRUM certifications: Scrum Master, Scrum Product Owner and Scrum Team Member.

Duration
2 days, from 9.00 to 17.30, following the schedule:
09.00-09.15: Introduction of the participants
09.15-10.45: Training
10.45-11.00: Coffee break
11.00-13.00: Training
13.00-14.00: Lunch break
14.00-15.45: Training
15.45-16.00: Coffee break
16.00-17.30: Training

Agenda
Waterfall vs SCRUM, roluri in SCRUM, SCRUM Release Planning
Product Backlog, User Stories
Planning Poker, Planning Poker vs Waterfall
Sprint Planning Meeting, Sprint Backlog
SCRUM Burndown Chart, Definition of Done (DoD)
Sprint Burndown Reports/ Charts
Daily SCRUM/ Stand-up Meeting
Sprint Review/ Retrospective Meeting
Trainer
Ciprian Cucu has over 15 years of training experience and actual work on projects for important, international brands.
He was the first certified CAPM in Romania and member of PMI Romania since 2006.
In 2011 he became PMP and launched the project cipriancucu.ro
In 2013 he obtained both SCRUM Master and SCRUM Product Owner certifications.
5 to 100+ members per project team
EUR 5k to 20 mil. project budgets/results
Years of board level reporting on medium and large projects
Years dedicated to Agile, Waterfall and Hybrid projects management
Take the opportunity to learn from my experience. Enroll in the SCRUM Agile training and learn in only 2 days what SCRUM is and how to apply it professionally in your daily activity.
Ciprian succeeded in "shedding light" on the SCRUM process, so easy to understand but so difficult to implement. Always by using relevant examples, Ciprian showed the advantages of the AGILE method, pointing out that the transition is never easy. A "stormy" period is to be expected, but with the right guidance, we can implement the new process and deliver our projects efficiently. Thanks for all the help in implementing the SCRUM principles at SuperHippo.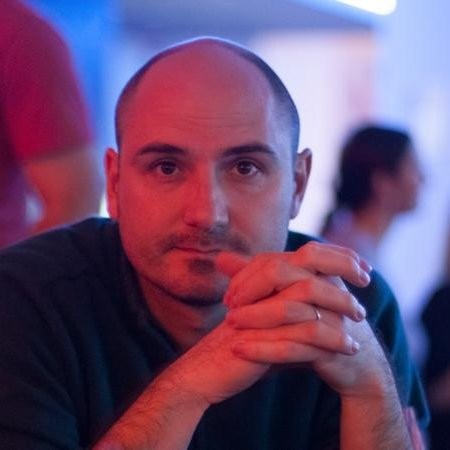 Radu NICULESCU
Programming Manager, SUPERHIPPO
Ciprian, thank you very much for the content provided, the effective way the training was conducted and for promptly answering all of our questions.
Paul POP
IT Director UAC Information Technology
After a period of using the Agile process as best we could manage, I think this training was most welcome. In order for a process to work, we need to have a shared understanding of what it entails and how to use it. Ciprian gave us ideas for improvement, both at micro level (per product) and for the extended team. He gave us useful answers to all the questions we had and always tried to offer us specific solutions to best fit our situation.
By following the SCRUM Agile course, I found the much-needed clarity about the importance of: team independence, daily communication and the retrospective of the taken actions. The course support, the trainer's technique and the methods used were all very professional and well chosen.
The SCRUM training had a pleasant, positive and realistic vibe. I recommend it to all those who seek to gain a new, more Agile perspective when addressing challenges, both in their professional and personal life. Anyone who wants to broaden their horizon and acquire basic knowledge in Agile methodology would definitely benefit from working with Ciprian.