DISCOVER WHAT WE COULD DO / ACHIEVE TOGETHER
The modern way of working in projects perfectly complements the operational performance of your team. Depending on the stage of growth you are in, it can offer you the best way to improve the processes that don't deliver the expected results, or the solution to implement your medium-term strategy. The stakes are even higher if delivering projects is the main activity of your company.
To enable you to address such an important change, which directly impacts the objectives and results of your company, I've developed two types of programs, based on the level of support needed and the area to be improved.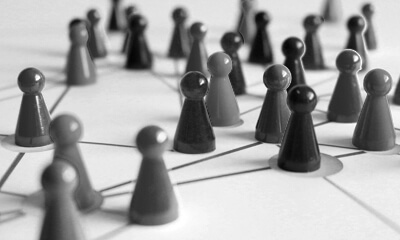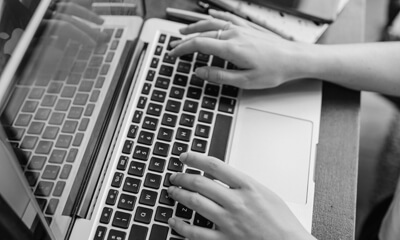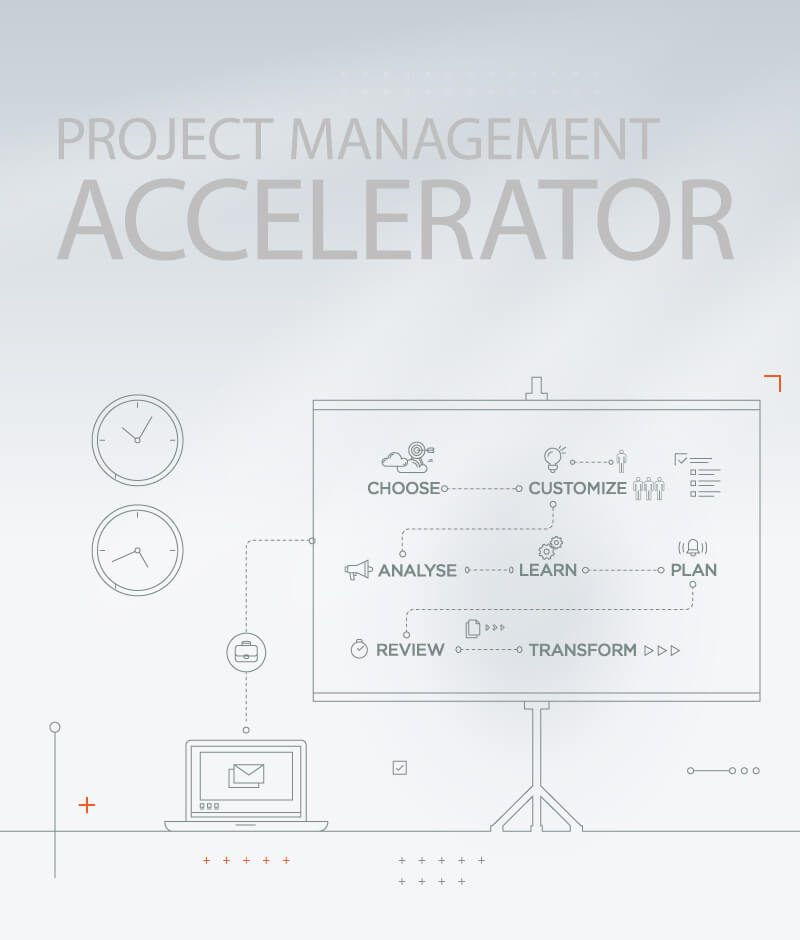 Project Management Accelerator
Language: English/Romanian
Format: Face-to-Face/Zoom
Project Management Accelerator is a complete transformation program from the current way of working to a modern, structured, collaborative approach applied to your project' and team's needs which consistently delivers the expected results. An integrated C-Suite, Project Leadership, Executional approach highly adaptable to change. I could venture to say it's the only thing your team needs in order to deliver projects in a consistent manner.
We address all the issues that a large-scale project encounters at an organizational, team and individual level
You benefit from a complete learning experience, focused on obtaining both immediate and sustainable results
You get up to 60-70% of your project planning done in a collaborative manner, with the support of the project team's key members, detailed for the first 3 months plus a clear direction to follow for the next period.
You benefit from all the support you need to have a healthy start and keep the project's momentum through weekly work sessions. In addition, you will be enabled to develop new, healthy habits that, once acquired, can be successfully applied in any future project, for the whole organization.
Schedule / request a Zoom Meeting so you can discover everything you need to know about the program and how it can help you, and for me to find out what your challenges are and how I can adjust the Accelerator to better meet your needs!
Price: From 10 000 €/team
Language: English/Romanian
Format: Face-to-Face/Zoom
Scrum Agile Accelerator is the complete program that facilitates the accelerated transition to Scrum Agile. Using an approach customized to your team's and company's specific needs, it offers a real, lasting transformation, with tangible, consistent results. You gain on two levels: you learn new things well enough to put them directly into practice and, at the same time, you get quick results by applying them to your product / project. It is an intense program, based on a high level of support from the trainer and the active involvement of the entire team. Also, we complete the first 3-6 sprints together, to make sure you are able to acquire the new habits needed for a successful transition to this way of working.
You identify and address the challenges of your current way of working.
You acquire all the knowledge you need to approach new initiatives correctly using Scrum Agile.
You benefit from a facilitated transition to this way of working and from applying the theoretical knowledge on your team's project / product.
You adopt new, healthy habits which allow for a successful, autonomous approach for the new initiatives.
We accelerate the process by eliminating the most frequent mistakes, downtime, and the frustrations inherent to adopting change.
You have a newly formed team that needs to make the transition to Scrum Agile or a team that has already started the transition, but things aren't going so well?
Schedule / request a Zoom Meeting so you can discover how Scrum Agile Accelerator can help you deliver Agile projects successfully!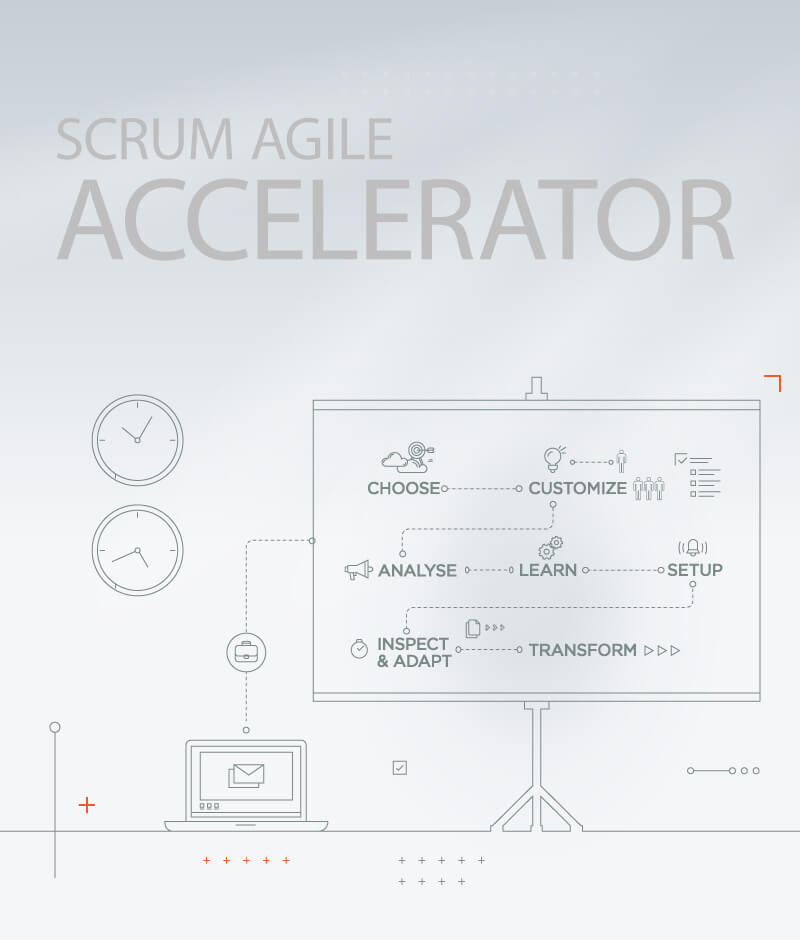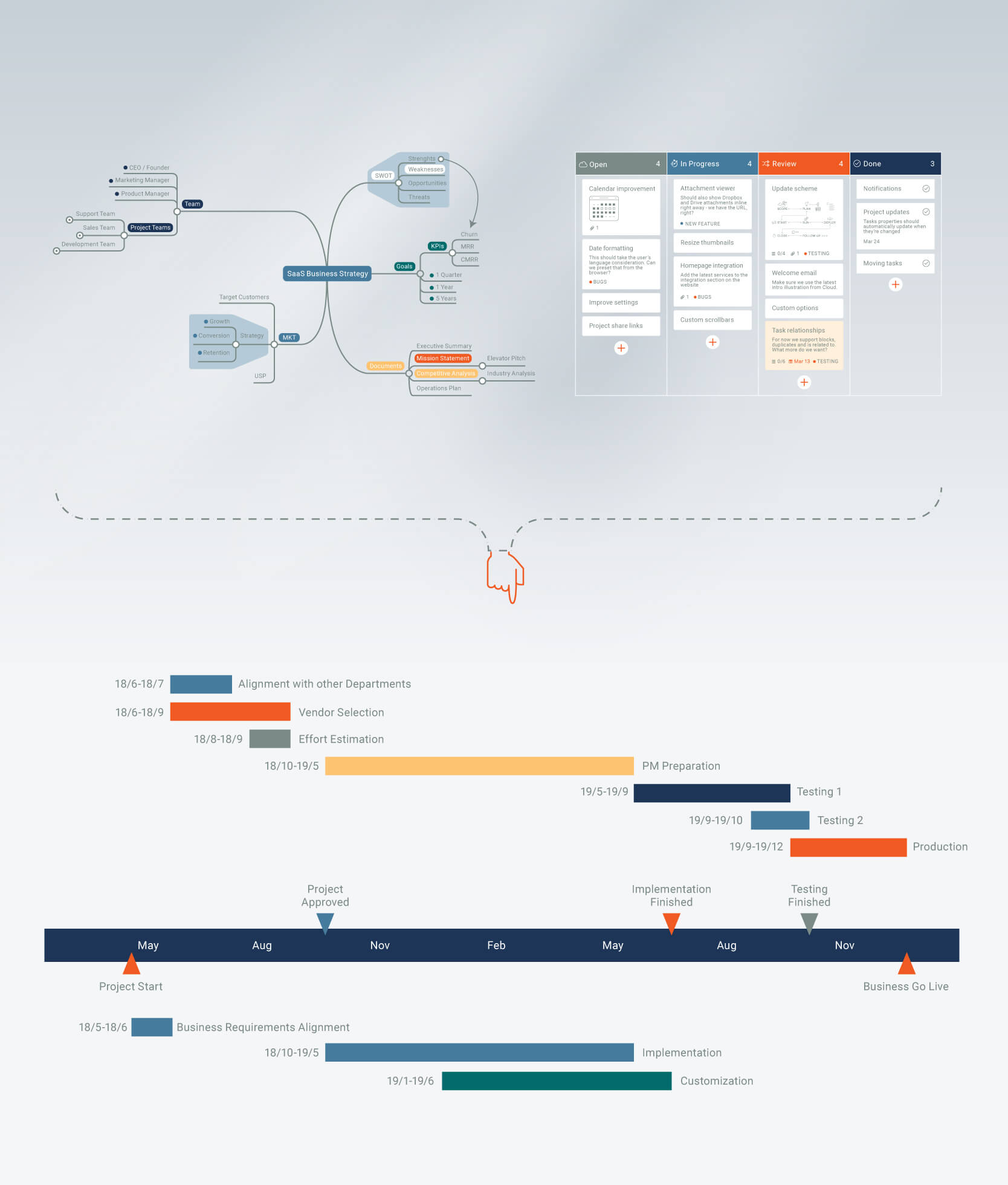 Pret: De la 597 €/persoana
Un format de invatare hybrid ce completeaza lectiile pre-inregistrate cu sesiuni live. Este de departe cursul in care am pus cel mai mult suflet si in care am imbinat, pentru o experienta de invatare optima, doua idei aparent contradictorii: tot ce ai nevoie pentru a derula proiecte medii si mari, pastrand doar elementele esentiale si dand la o parte tot ce tine de birocratie sau nu aduce maxim de valoare.
Am pregatit 35 de lectii video pre-inregistrate ce acopera: concepte teoretice, exemple practice si sfaturi utile, impartite in 6 Module, pe durata a 5 saptamani. Lectiile devin disponibile treptat pe durata progamului, pentru a-ti permite invatarea, aprofundarea si punerea in aplicare a conceptelor prezentate.
Fiecare participant isi alege un proiect, unde va pune in practica conceptele invatate, pe baza temelor din fiecare modul, special concepute pentru a te ghida pas cu pas.
Avem saptamanal sesiuni live de Q&A via Zoom, unde raspund la potentialele intrebari si deblocam anumite situatii aparute in practica.
Inscrie-te pe lista de asteptare si te anuntam cand lansam urmatoarea sesiune!
Pret: De la 357 €/persoana
Singurul curs de care ai nevoie pentru a invata corect Scrum Agile, se preteaza perfect pentru toate cele 3 roluri: Scrum Master, Product Owner si Team Member.
Inveti teorie, faci exercitii, afli cele mai frecvente greseli si cum sa le eviti si, foarte important, cum sa atragi sustinerea echipei in procesul de tranzitie la modul de lucru Scrum Agile. Mai mult decat atat, intelegi foarte bine fundamentele, astfel incat sa poti face mai departe pasul spre adaptarea procesului la nevoile tale si ale echipei.
Iar daca vrei sa obtii o certificare internationala Scrum Agile pentru CV-ul tau, la finalul cursului vei avea toate resursele necesare pentru a te pregati in cele mai bune conditii.
Iti propun un mod de livrare hybrid, cu lectii pre-inregistrate, unde parcurgi continutul in ritmul tau si intalniri live via Zoom, cu sesiuni de intrebari si raspunsuri si exercitii interactive in echipa. Astfel, pe durata celor 3 saptamani, ai parte de o experienta ce mixeaza studiul individual cu interactiuni de grup si exercitii practice. Un fel de ce este mai bun din ambele variante!
Vrei sa inveti Scrum Agile? Inscrie-te pentru urmatoarea sesiune!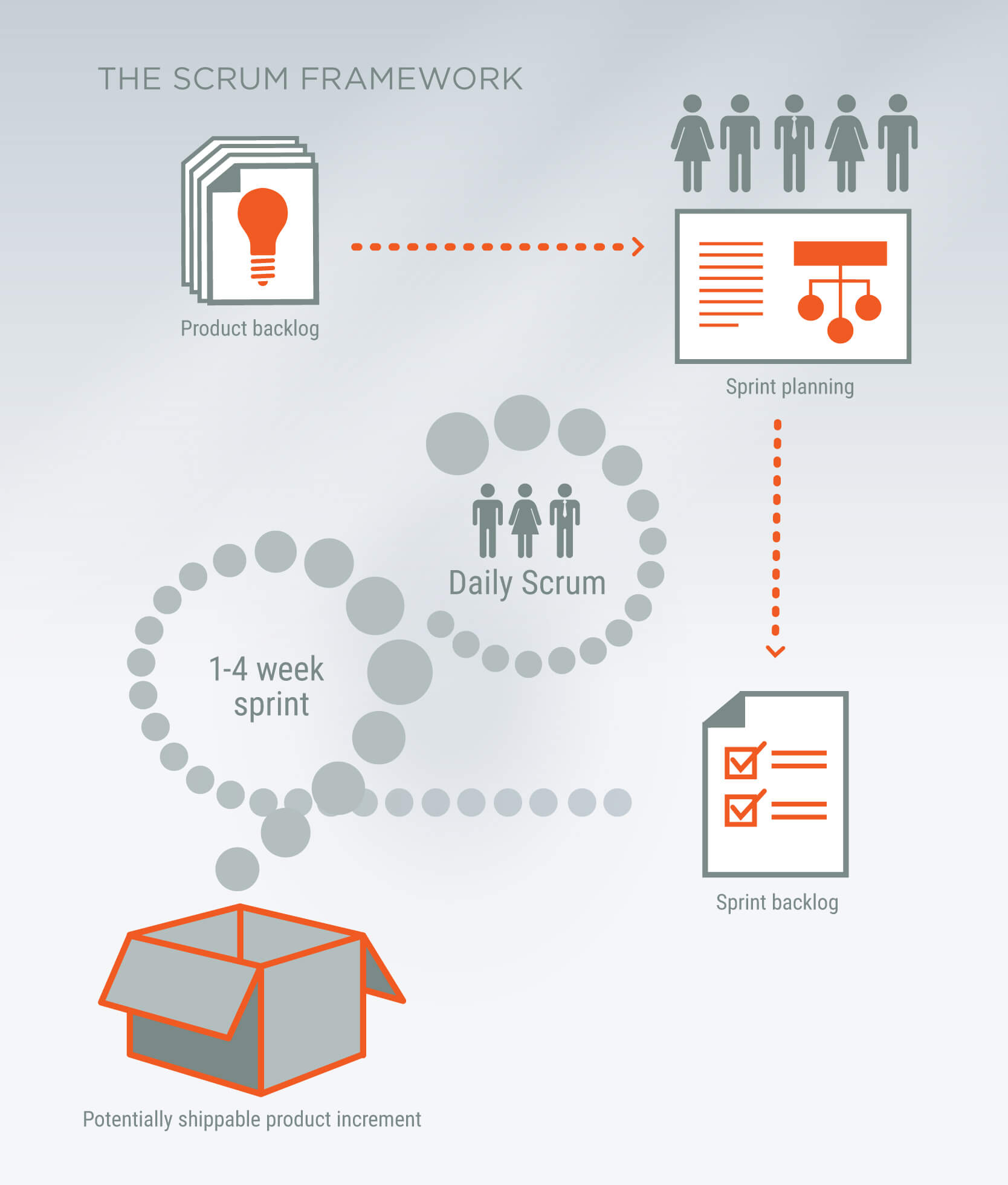 In-house corporate training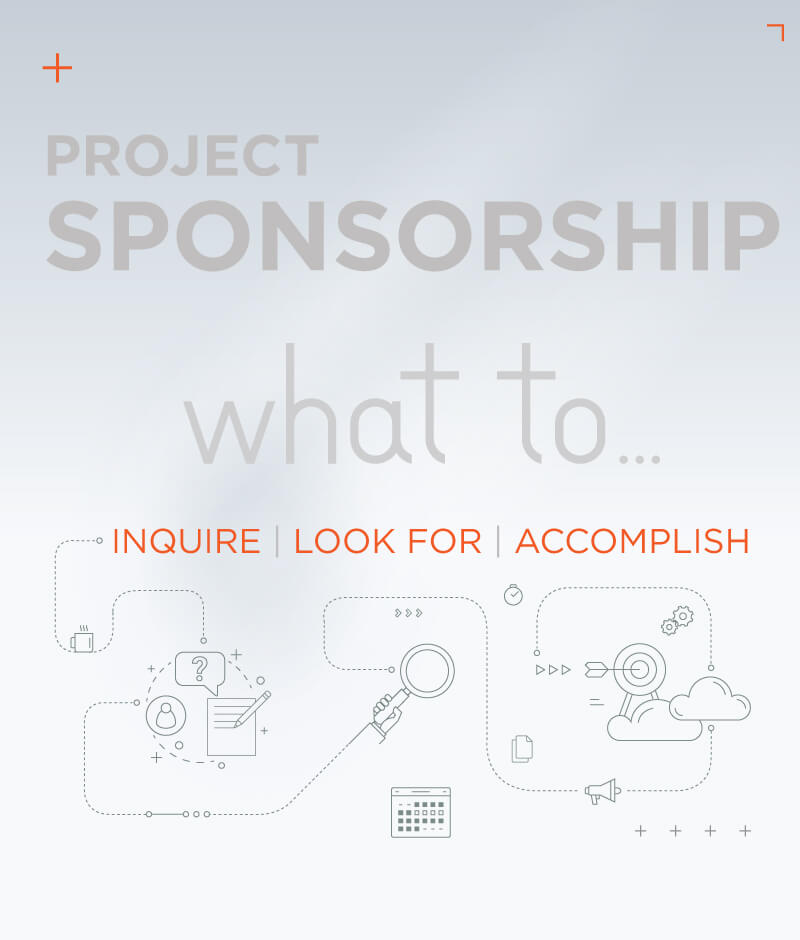 Price:
From 650
€/attendee
Language: English/Romanian
Format: 1:1 Face-to-Face/Zoom
The sponsor or sponsors play a key role in the implementation of cross-functional projects, especially in situations where the required influence and level of decision exceed those of the team and / or project manager. The way these situations are handled makes the difference between projects that are complicated by their nature and projects that we complicate ourselves.
From a different perspective, however, C-level professionals (board members, executives, top management) are always involved, at the same time, in a multitude of projects that belong to their department or in which they allocate key resources. Studies show that paying detailed attention to all these projects and programs would entail more than 35 hours / week.
That's why this program aims to help them achieve a balance between operational activities and projects, so that both areas can be successfully managed.
The way I've developed the program is also based on the concept of ​​balance: concepts presentation and a workshop session, completed by 1:1 discussions, in order to respect the confidentiality of potentially sensitive information.
If you've started this year with a generous portfolio of projects and you want to make sure the team delivers the results you want, schedule / request a meeting via Zoom for the initial conversation and planning of your Project Sponsorship session!
Language: English/Romanian
Format: Face-to-Face/Zoom – Simulare proiect
Intensive and interactive training focused on practical, applied Project Management key concepts, which simulates a project from start to finish.
Although I delivered, by now, almost the entire range of project management courses, certifications, project simulations, courses that detail certain topics, agile, hybrid, application training, designing this program was a unique experience for me. Because it's not easy to filter a huge amount of information, to identify and to keep only the most useful and important information, the one that can really make a difference. And this is exactly what makes this course special: its simplicity.
By maintaining a strong focus on practical examples and working through a very engaging project simulation, we learn the essential elements of project delivery in less than 3 days.
Your learning experience is maximized by more than 15 years' worth of insights I obtained by working in medium and large projects from different industries.
If you want to bring this course to your company, schedule a meeting via Zoom so we can set up all the necessary details!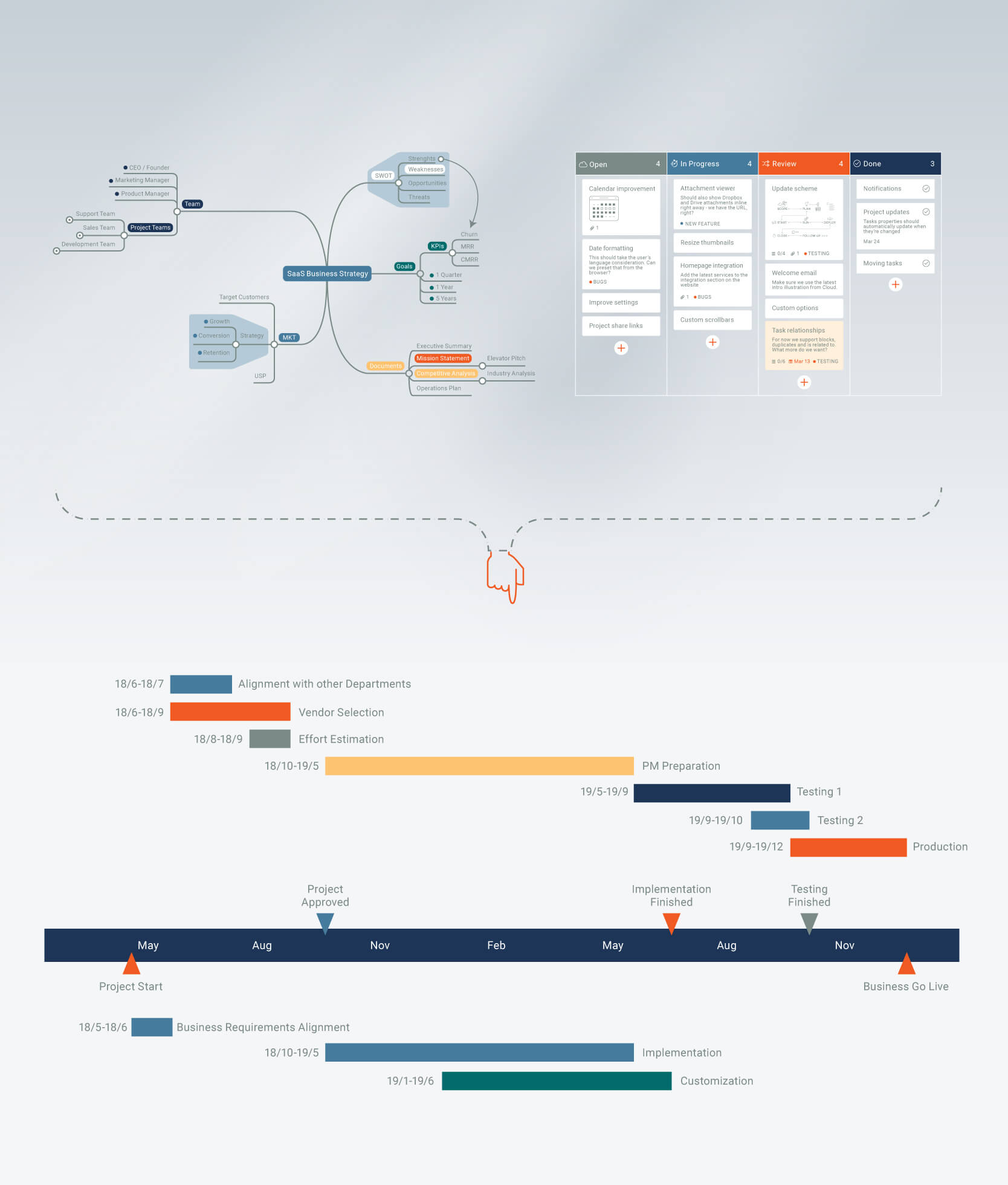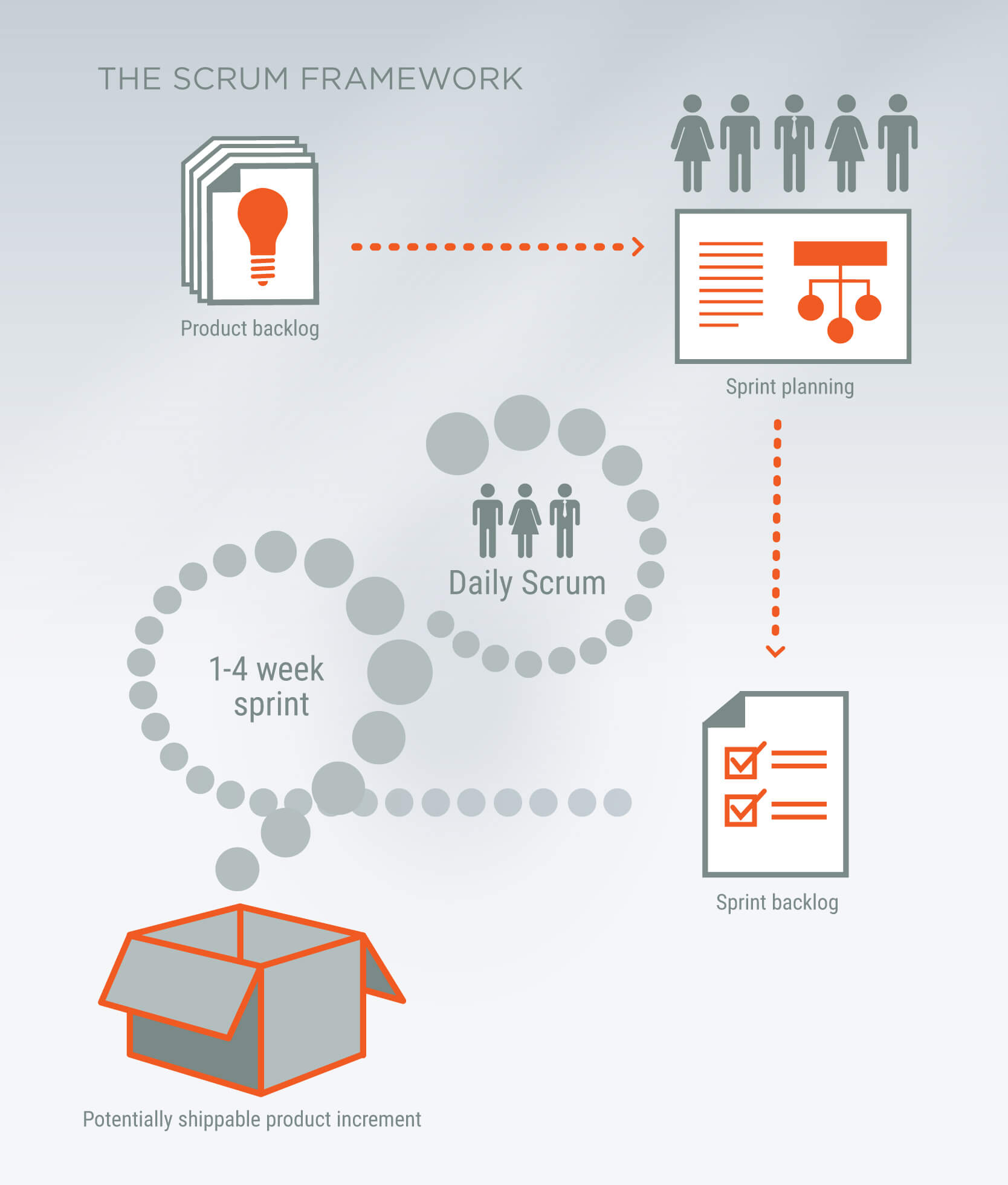 Language: English/Romanian
Format: Face-to-Face/Zoom – Practical exercises
Scrum Master, Scrum Product Owner and Scrum Team Member course. Learn everything you need to know about Scrum and Agile projects and get ready for your international certification.
This is my in-house corporate courses absolute bestseller. It offers you common ground knowledge for the whole team, group discussions to clarify misunderstood situations and concepts, and provides a safe environment for healthy discussions about "how to best implement Scrum Agile for our team".
Using a series of well-designed practical exercises based on extensive experience in different fields, this course has the particularity of being able to help you achieve clarity in a very short time, whether your team is working in development or non-IT.
If you want to bring this course to your company, schedule a meeting via Zoom so we can set up all the necessary details!
Language: English/Romanian
Format: Face-to-Face/Zoom – Project Simulation
The concept of ​​change management should become part of your DNA, regardless of the type of projects you are managing. Because ignoring change in general, but especially when it comes to transformation projects, is the perfect recipe for failure.
The course addresses specifically the type of transformation projects that require consistent changes and, consequently, encounter a high level of resistance. You will learn:
Why change management is important and what are the benefits of doing it correctly
Which are the key roles in managing change and how to react to certain situations
Proven change management models
How to approach change in projects, step by step, action by action
Ways of working and prefilled templates to help you understand where you are headed
How to apply, using a project simulation to practice the concepts you've learned
If you want to bring this course to your company, schedule a meeting via Zoom so we can set up all the necessary details!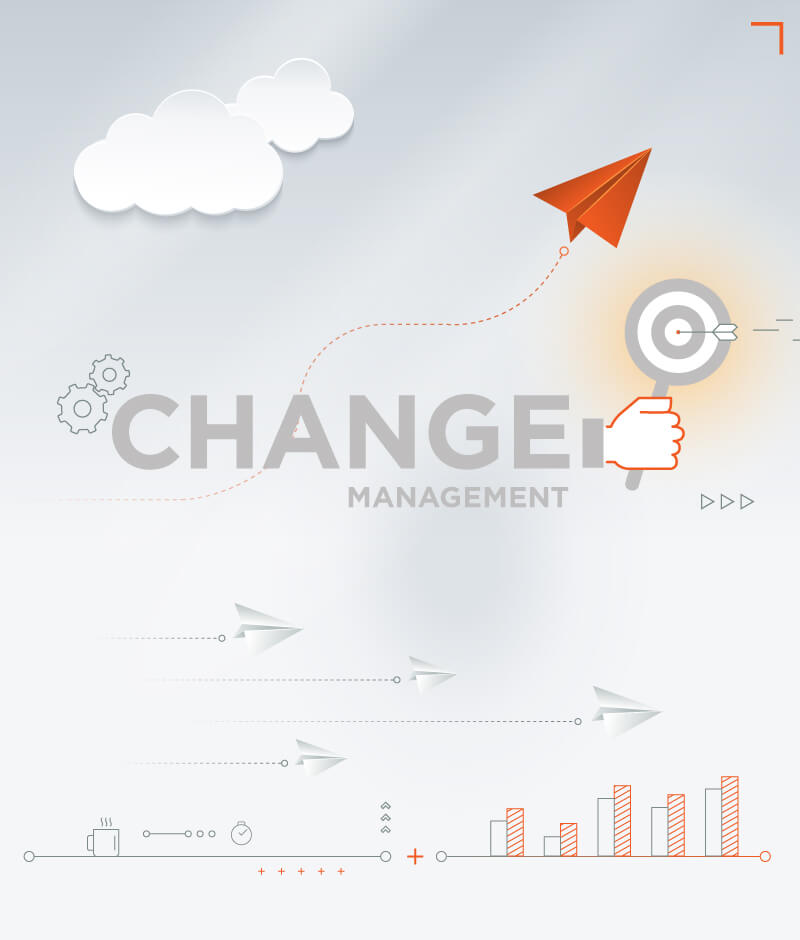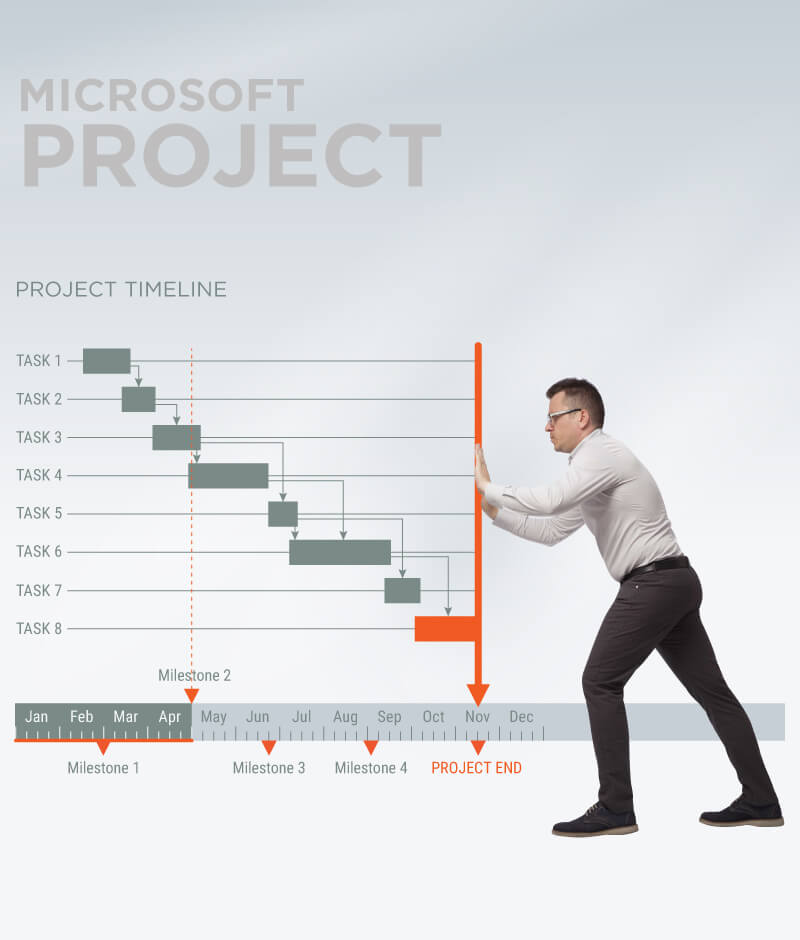 Language: English/Romanian
Format: Face-to-Face/Zoom – Project simulation
Practical Microsoft Project course to learn how to deliver your projects using a specialized tool for planning, monitoring and reporting. MS Project has a powerful planning engine and offers multiple functionalities. In the day-to-day activity, however, only 20 to 40% of the key functionalities are actually required, exactly the ones I will help you to master. The course format involves 5 consecutive steps, as follows:
Introduction to project planning and what you need to know before opening MS Project.
We start with a practical project planning exercise that we will use throughout the course to learn and practice all the MS Project features you will need.
The actual teaching: each concept translates from theory to practical examples, with additional explanations.
We conclude each chapter with a complex recapitulative exercise which integrates the presented functionalities.
For the last part of the course, I have reserved half a day of actual work on your project, under the trainer's guidance.
Also, I strongly believe that such a course should only be delivered by someone who has done many projects using MS Project, not by anyone with technical experience in using the application. Many challenges and questions concern solving specific situations, and MS Project is the right answer only for some of them. But every student needs to find their solution, and this is where I can really make the difference!
If you want to bring this course to your company, schedule a meeting via Zoom so we can set up all the necessary details!
Pmp/Capm Exam Preparation
Price:
From 650
€/attendee
Language: English/Romanian
Format: Face-to-Face/Zoom
Training for taking your PMP / CAPM certification exam, in which you will find out everything you need to know about these certifications, the exam's conduct and the information you need to master in order to pass it.
Key concepts presented in an accessible language, for a quicker and easier assimilation, in order for you to be able to confidently approach the certification exam.
Working examples and explanations to help you transition from theory to practice and to apply the knowledge in your projects, on a daily basis.
In addition, I will support you while you document your eligibility letter and provide you with a free learning plan which will enable you to learn everything you need to pass the exam in a 6-week timeline.
If you want to bring this course to your company for at least 8 attendees, schedule a meeting via Zoom so we can set up all the necessary details!